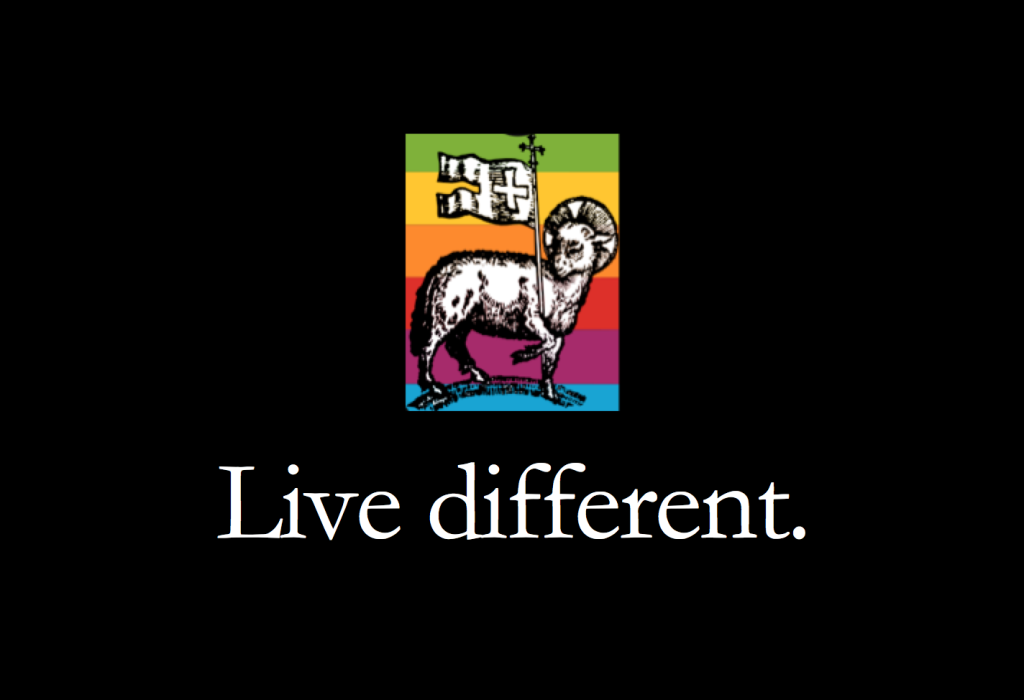 I can't remember for sure how it started. I think I was just driving around in my car when a phrase suddenly came to mind: "Here's to the weak ones…"
And those words must have reminded me of the first line of Apple's iconic "Think Different" advertising campaign ("Here's to the crazy ones…") because all of a sudden I was imagining what it would have sounded like if Steve Jobs had translated the Beatitudes.
The "Think Different" campaign debuted in 1997. Print ads featured black-and-white photos of rebels and misfits like Bob Dylan, John Lennon, Muhammad Ali, Jim Henson, Albert Einstein, and many others. The TV spots, narrated by Richard Dreyffus, began with the memorable line, "Here's to the crazy ones…" Here is that one-minute commercial:
If we imagine the Sermon on the Mount as the constitution for the Kingdom of God, the Beatitudes are its world-inverting preamble. Instead of trying to win favor with the religious, political, and moneyed elites, Jesus blesses the poor in spirit, the pure in heart, the grieving, the meek, the merciful, the peacemakers, and the persecuted.
Oscar Romero, the Salvadoran priest who was assassinated in 1980 for his outspoken advocacy for the poor and his criticism of the brutal military regime in El Salvador, said this of the Beatitudes: "Even when they call us mad, when they call us subversives and communists and all the epithets they put on us, we know we only preach the subversive witness of the Beatitudes, which have turned everything upside down."
Even Kurt Vonnegut, the self-described "Christ-loving atheist," was "enchanted" by the Sermon on the Mount.… Read the rest